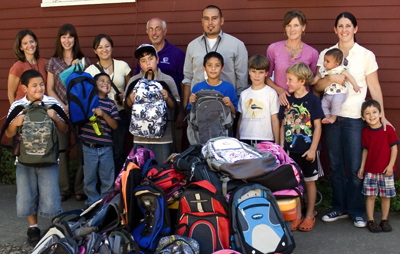 Posted on May 29, 2014 by Karla in Deliveries, Local Projects.

In September of 2009, Global Backpack Project partnered with Neighborhood House to deliver backpacks and school supplies to children of SW Portland. "Neighborhood House works with hundreds of low income children and their families each year. We know families who have been homeless; kids who don't get enough to eat over the weekends because family […]

Continue Reading... No Comments.